Sports
Cycling Events in Suffolk in 2023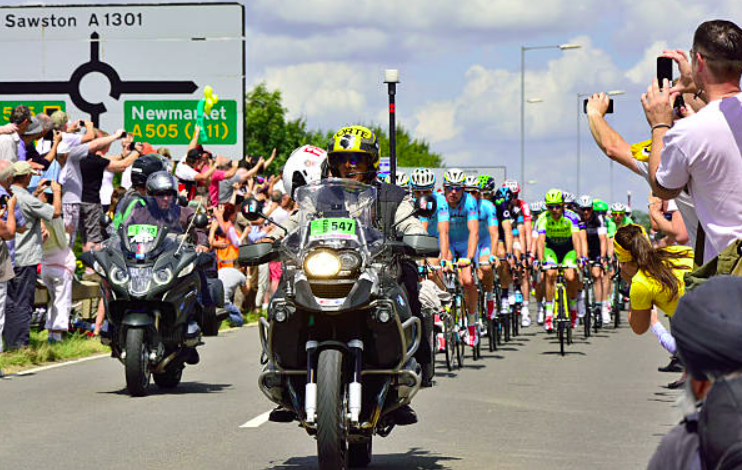 The Suffolk region is full of surprises in terms of both sightseeing and events. Some major cycling events are going to happen in the area, and enthusiasts are just thrilled with the idea. For a good reason, though – apart from offering riders the opportunity to marvel at some of the most idyllic attractions in England, these events challenge the cyclists to go beyond their limits.
Sights to behold, adrenaline to indulge in – everything is possible in the following cycling events taking place in Suffolk this year:
Suffolk Spring Classic
The Suffolk Spring Classic ride is your chance to explore the picturesque countryside of Suffolk, Cambridgeshire, and Essex. It will take place on 23 April, so it's a perfect spring break activity to immerse yourself in. The cycle boasts three roads varying in distance. Nonetheless, even if the routes are a tad different from each other, they all are to delight cyclists with idyllic villages, breathtaking views, and quaint farmland.
This is believed to be an ideal warm-up event for more intimidating and longer cycles later on in the season, so if you have just entered the world of cycling, Suffolk Spring Classic might be just what you need.
RIDE Suffolk Sunrise
The edition RIDE Suffolk Sunrise with departure in Framlingham is one of a kind due to not only its challenges that will have cyclists in and out of the saddle but also its route's incredible backdrop. It's one of the most anticipated sportives in the East of England, hosting almost 1,000 cyclists. However, what's truly impressive about RIDE Suffolk Sunrise is that it adapts to each person's needs, aimed at both novices and expert riders, with three routes covering 42 miles, 62 miles, and 102 miles. Action Medical Research hosts one of the most exciting Suffolk cycling events on 21 May in order to raise funds for babies and children in need, so apart from being an exhilarating ride it is also a humanitarian cause.
Ipswich Cycle Swarm
Ipswich Cycle Swarm is one of the most thrilling road cycling events for riders of all abilities. It's going to take place at the very beginning of autumn, on 10 September, so if you're looking to indulge in a jaw-dropping, one-of-a-kind activity in the season of yellow leaves, this cycle might be your thing. This ride category cyclosportive will carry you through myriad woods and forests, outstanding dwellings, and tranquil country roads. It's hard to say no to such an opportunity, isn't it?
King's Cup Gravel Festival
The news of the King's Cup Gravel 2023 ride is already on everyone's lips, and it's not at all surprising. The third edition is going to be all about riding, racing, and fun, and all age groups are invited! Part of the festival, the Gravel Race is one of the most anticipated cycling events in 2023, with many enthusiasts thrilled about competing for the British Gravel Championship.
What some might call riding obstacles, i.e., loose gravel, sand, dirt, and grass, others consider the perfect cycling background. However, no matter what side you are on, and regardless of whether you participate in the race or not, you may want to give the festival a chance. There will be delicious food, live music, a bar and an expo – basically something for everyone.
So, does any of these sound exciting to you?