Uncategorized
Repairs To Work on Before Moving into a New Building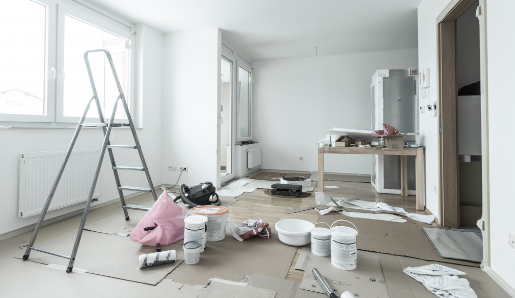 If you have recently bought a new building, you must check and repair a few things before you take all your commodities there. Moving can be a hectic task, and you may be nervous to start, but using the help of corporate movers, moving will be a piece of cake. But every building is not identical, and you must make changes in the new place to fit your corporate needs.
Here are a few repairs and building alterations you should consider.
Roof Repairs
Call roofing contractors and get the roof checked. If you have heavy machines or a load that you think can affect the health of a multi-storied building, you must get it checked. In a city where winter lasts most of the year, you need shingles to cover your roof from snow damage.
Insulate the walls and roof before occupying the building to protect it from extreme climate conditions. You can install ACs and heaters in the building to accommodate your employees. Make sure the place you choose is safe for your employees and business. Check the roof for leakages and mold. So, you do not move your firm into danger.
Floor Plan
Check the floor plan of the building. Always look for an open floor plan if you are moving into a corporate business. An open floor plan is suitable for most firms and corporates because they can divide it temporarily as they like and fit large equipment and machines without hindrance.
You should check the floor plan before you rent or buy the building. Unless you have a plan to remodel, choose the floor plan that suits you. Make a plan and envision your equipment in space to estimate the feel and look.
Work On Security
Make sure that you have an appropriate security system for your company belongings. Appoint cameras, security doors, and other advanced equipment for your firm. A corporation has multiple assets and valuable things that can get embezzled. 
Read more: monoprice 110010
Buy a safe if you keep cash on your company premises. You can appoint two or more security guards to stop unwanted trespassers. You can hire security from a well-known agency or place an ad for trained security officials for your firm. These guards will help maintain the discipline of your workplace, and you will be at peace thinking they are here to protect you.
Windows Glass
Broken windows and door glass can give an unprofessional look to your office. If a window needs a panel, you must get it before the expensive machinery gets to your building. The interruption of climate or birds can harm your machinery and your work.
Mold Removal
Moldy ceilings and walls give the idea that you are an unsanitary firm that does not care about the health of your workers. As a manager, you must maintain the building once you rent it. You have to care about the hygiene of your work environment and get the mold removed. Call a professional service to clean the building before you formally move.
Read More: Taylordle