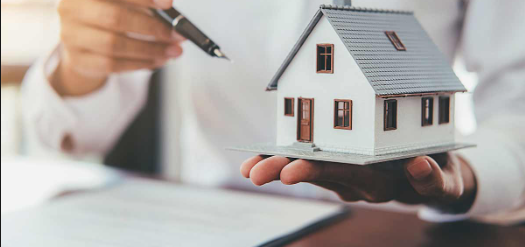 While planning to sell your place in a few months, you must find yourself struggling with a long mental-to-dos to make the process easy. That can include any repair or remodeling of things to get a better offer for your sale.
Since you don't have enough supply of time and money, you should only focus on the main projects that are worth the investment and give you a good return on money.
To prevent closing delays due to any reasons, here are a few helpful tips for you to consider before listing your home.
Start Decluttering
The first thing to do is to start by decluttering your home before placing your home on the list. You may realize later that you have been storing many unnecessary things in your home. From kids' broken toys to old bathroom toiletries, you will many things, and getting them will make your home tidy.
Want to get an enticing offer from a buyer, cleaning the floors and countertops might help you in this process. If you find extra furniture that you still want to take to your next home, as a solution you can rent a place where you can store them temporarily.
Do ignore maintenance
Places we ignore in our homes for cleaning and maintenance are usually attracted by the eyes of buyers and as a response to these, they cut off a big amount of money from the actual value.
To make everything look good before any buyer comes to visit your place, you should look for the things that need minor or major repairs. To replace your 25 years old roof or remodel your kitchen floor with limestone from patching the holes in drywall. But it isn't necessary that you have to cross the limit of your budget on these repairs.
Hire professional realtor
It is one of the main things you should do before listing your home. Hiring a professional realtor will help you to know the value of your property through an agent's comparative market.
You will get tailored advice related to your place and how you can focus on certain repairs to increase the value of your home. Also, your realtor will assist you in conveyancing once you get the prospective buyer for your home.
Get a pre-listing inspection
You can feel intimately confident about your home functionality, but to be honest there are many issues are under your nose that you are not aware of.
Instead of knowing these issues from the buyer, you can act smartly by considering a pre-listing home inspection. It will cost you high but will give you peace of mind so can start saving some for the repairs that have been pointed out.
Beautify the curb appeal
According to top real estate agents, having a great curb appeal can increase the resale value of your home. Fortunately, you can do a certain tasks by yourself like painting your door, mowing your lawn, or seeding some plants.
If you find that the exterior of your home doesn't have any outdoor hangout place then adding a simple patio will be a great option.
Read More here