Lifestyle
Top 5 Personalised Gifts For This Christmas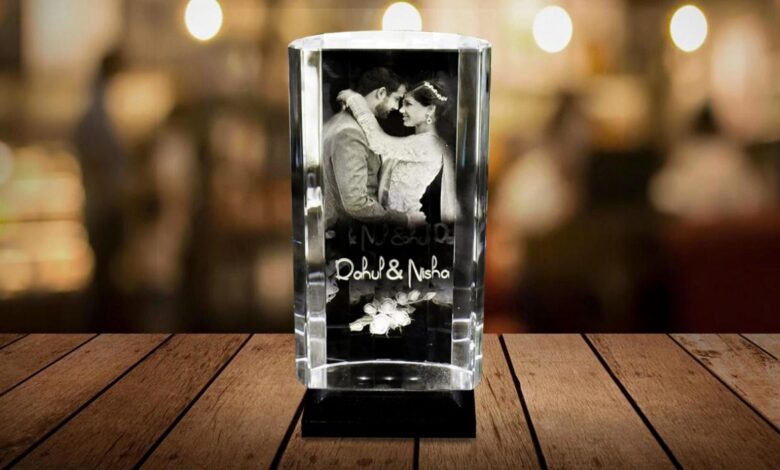 Christmas and New Year are around the corner. Along with it comes the pressure of choosing the right gifts for friends, family, employees, and spouses. What to get for them that will be different yet personalized, is the real hustle.
To end this hustle, all you have available is just one click away. Get your personalized gift easily made by ordering online. There are plenty of options available to choose from. All can be customized and personalized according to your need. Here is a list of some favorite personalized gifts that you can choose from:
1. 3D Crystal gifts
You have a photo of your friend and want to gift something different to them. Order customized photo 3D crystal gifts online with a photo. Choose the song for the special friend that you want to dedicate to them and the photo. It would be the best gift you can surprise your best friend with.
You can also order a 3D laser-engraved crystal photo gift online. This looks extremely elegant and is a good gift to surprise your friends with, this Christmas.
2. Wooden personalized gifts
There are multiple options available for gifting purposes. It can be a beautiful wooden box. Personalized wooden gift frames are good to gift as well. Cherish your most memorable moments with the various engraved frames. You can gift the wooden personalized gifts for gifting your parents with a picture from a happy gallery. This will definitely make them smile ear-to-ear.
There are multiple options available for the designs and shapes for gifting purposes.
3. Photo collage gifts
Create a personalized collage of your chosen photos to surprise your loved ones this Christmas. You can choose the photos, the shape, and the designs, and frame it in your desired frame. Include some texts to make them more quirky and personal. The style of the text and the format of your photos can be chosen among various pictures.
4. Custom coffee mugs
Gift your friend good custom coffee mugs. Not only these will appeal to your coffee lover friends but this is a good choice for those that you cannot choose something to gift. Choose the base color over which the desired pictures and texts can be personalized. Gift them a cuppa of warm memories and some sweetness. Add the touch of a cup of love and win hearts.
5. Customized caricature
The variety of personalized gifts has a huge selection available to choose from. The most quirky of these are caricatures of your friends, family, spouse, boss or employees.
You can even choose to make a family caricature to make some family time memorable. It can be made in a variety of designs as well. These might include a quirky design or a costume of a doctor, a lawyer, etc.
So if you are still thinking of what to gift, check out Presto Gifts and choose from their wide range of personalized gifts which can be easily customized. Your gifting process has been made easy.
For more valuable information visit this website