Travel
Best Places To Visit Around Bangalore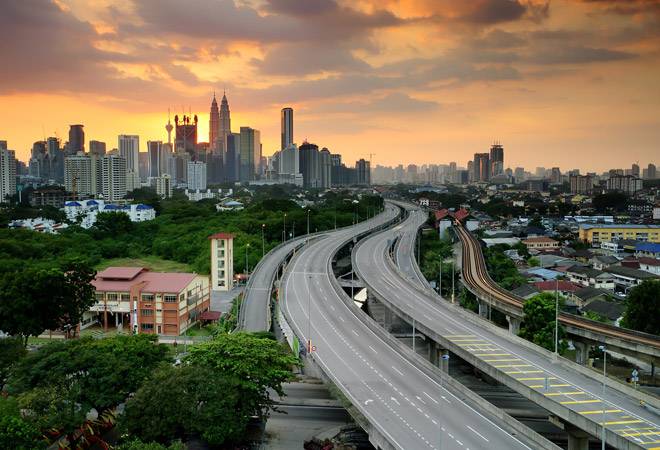 INTRODUCTION:
Bangalore, similarly known as "The Silicon City of India " which is a majestic City in the Southern Region. People from other cities will have a wonderful experience in Bangalore. Also people can enjoy some other places around Bangalore which are so blessed by nature and also by the creators who survived there. Most of the people who have Bangalore as their home town will rejuvenate their bustling life by visiting the places around Bangalore.
BEST PLACES TO VISIT AROUND BANGALORE:
BHEEMESHWARI
Bheemeshwari is a paradise for the adventurous. It is located in Mandya District, Karnataka. Bheemeshwari Nature Camp, Koklebellur Pelicanry, Mekedatu Falls, Shivanasamudra Falls, Doddamkkali, Galibore, Cauvery Wildlife Sanctuary, Kaveri – Arakavathi River Sangam, Cauvery Fishing Camp are the main attraction of Bheemeshwari. And it is entertained by various adventurous activities like boating, trekking, rope walking, angling, river rafting, coracle ride and zip – lining. It is just 105 kilometers away from Bangalore and it is best to go in the month of September to February.
SRIRANGAPATNA
Srirangapatna defines the terms of Culture, History and Religion. It is famously known as a calm, historic and peaceful island town in India. Balmuri Falls, Daria Daulat Bagh, Karighatta Hill, Ranganathittu Bird Sanctuary, Jama Masjid, The Mausoleum of Tipu Sultan and Ranganathaswamy Temple are the familiar places to visit in Srirangapatna which is located 124 kilometers away from Bangalore. Either from April to May or from September to October is best to visit these places.
YELAGIRI
Yelagiri is one of the charming and beautiful hill stations in the southern region of India. Which is situated in Vellore District, Tamil Nadu. It is a calm and peaceful hill station which is 160 kilometers away from Bangalore. Jalagandeeswarar Temple, Velavan Temple, Jalagamparai Waterfalls, Punganur Lake, Swamimalai Hills, Vellore Fort, Yelagiri Adventure Camp and Yelagiri Nature Park are the attractive places to visit in Yelagiri. September to May is the best time to visit yelagiri.
YERCAUD
 Yercaud – also known as Ooty for Poor People. It is located in the famous city Salem which has a nickname as "Mango City" in Tamil Nadu. It is just 215 kilometers away from Bangalore. The back side of the Yercaud joins the route to Bangalore City. Anna Park, Deer Park, The Pagoda Point, Sri Raja Rajeswari Temple, Shevaroys Temple, Bear Cave, Kottachedu Teak Forest, Emerald Lake, Killiyur Falls, Ladies Seat and Gents Seat are the most fabulous places to visit in Yercaud. The perfect time to visit Yercaud is during October to June.
OOTY
No other hill stations owe the crown of "The Queen of the Hills" in India. Ooty deserves the crown. The admirable beauty of ooty is awesome. The intact nature of the ooty is the prettiest secret of its beauty. Most of the places are picturesque. Botanical Garden, Nilgiri Mountain Railways Ride, Rose Garden, Kalhatti Falls, Avalanche Lake, Dolphin's Nose, Elk Hill Murugan Temple and Tea Museum are the most attractive places to visit in Ooty. It is 278 kilometers away from Bangalore and the perfect time to visit ooty is during March to June.
KANCHIPURAM
One of the most holy pilgrimage places in Tamil Nadu is Kanchipuram which is 278 kilometers away from Bangalore. Touristors from any country to the southern region of India will never miss to visit Kanchipuram. It is the spiritual place of Hindu Temples like Varadaraja Perumal Temple, Vaikunta Perumal Temple, Kamakshi Amman Temple, Kailasanatha Temple, Ekambareshwar Temple which tells ancient and historical stories about the second centuries. It is best to visit from the month March to October.
WAYANAD
The picture perfect beauty of Wayanad engages everyone with its inspiring nature. It is a vast place for rice fields, coffee plantations, waterfalls and nature trails, which is 282 kilometers away from Bangalore. Mudumalai National Park, Bandipur National Park, Nagarhole National Park and Chembra Trail at Kalpetta are the most wanted places that one must visit in Wayanad. It is better to go during the month of October to May.
KABINI
The distance from Bangalore to Kabini is 216 kilometers where the route is holy heaven and the beauty of nature. The perfect time to visit Kabini is during the month of November to January where you can enjoy the activities of wild animals like elephant bathing, tiger roaming, and other wild animals lifestyles by doing jungle safaris. Kutta Coffee and Spice Estate, Kabini Dam, Iruppu Falls, Kabini Forest Reserve, Nagarhole National Park, Boat Safari, Jungle Safari and Elephant Safari will give you an unforgettable wildlife experience.
SUGGESTIONS:
Among these places there are some other places like Coorg, Avani, Kolar, Jakkur, Hasan and more. But these are the most popular places around Bangalore everyone must visit atleast once to feel the love of nature.
For more articles visit this website