Tech
What Startups Can Expect From Digital Transformation?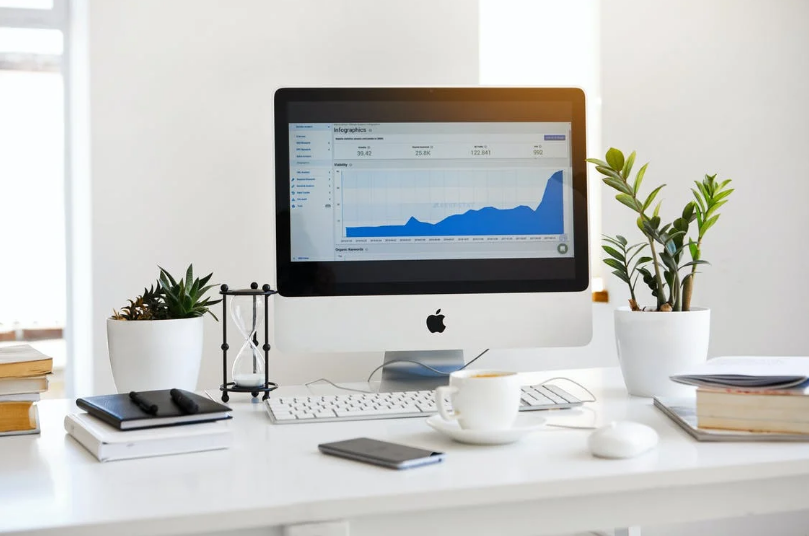 Once a buzzword, Digital Transformation is now making waves in the virtual space. Digital transformation has left entrepreneurs and leaders yearning and rushing to adopt new tactics & strategies in order to up their status quo.
Moreover, given the looming threat of the third wave of the pandemic, the notion of digital transformation is making more strides than ever before. What was supposed to take years had to happen within a few months or less since 2020.
According to Dell's Digital Transformation Index 2020, 8 in 10 organisations fast-tracked their digital transformation programmes.
Digital transformation has played a pivotal role in resolving the loopholes and offering a more agile and scalable IT environment in the business ecosystem.
For larger organisations and legacy businesses, digital transformation has been a revolutionary step in empowering employees, improving user engagement, increasing revenues and ultimately, leading to higher business opportunities.
Well, the picture is no different for Startups. Today, startups are born digital, but the key is how they apply digital transformation to their strategies and business practices to get an edge over competitors.
If you are a budding entrepreneur with a mindset of a changemaker, you can fuel your ambitions by being more digitally savvy. How? Take a look:
If you're using WordPress, the Simple Author Box plugin can help you manage authors the way they deserve. Customize & personalize their author box, assign multiple writers and editors, or manage guest authors without having to create separate accounts for them.
Read more: azm to
Embracing Digitalisation – An Advantage To Scale Up Your Start-Ups
For years, startups have struggled to find a secure place in the business world due to disrupting the market. But ever since the inception of digital transformation and fundamental shift in the culture, the path has smoothed for startups and small businesses. They have become more agile, efficient and competitive.
Here's how the digital platform paves a way for the startups to spread and expand their wings globally and that too at a faster pace and reasonable cost.
● Social Media
Social media has been an absolute part of the digital age for more than a decade now. With over 3.78 billion active social media users worldwide, an enterprise cannot afford to neglect the benefits of incorporating social media into its digital transformation initiatives.
You become a part of the communities around you through social media and accelerate the success of your digital advances.
● Capitalizing On The Power Of Cloud Computing
Cloud computing has been acting as a catalyst for digital transformation for years now. To survive, thrive and bring an added value to the business, startups should be adopting cloud solutions and integrate technologies such as Artificial Intelligence, Machine Learning and the Internet of Things (IoT). All these technologies require heavy computational power and storage space. Therefore, Cloud Computing comes as a robust solution to integrate these technologies and provide flexibility, cost-effectiveness, security and parallel collaboration.
● Remote Working
Remote work is the new signing bonus and here to stay. Thanks to digitalisation, businesses were able to survive (and some even grow) during the pandemic.
Now that things are returning to normal but people have got a hang of work from home, the digital transformation has reduced the scope of the office workplace.
You don't have to put down heavy funds to book or own office space or get the entire workforce together to get a project going. Cloud-based CRM tools or Virtual Meeting tools like Skype, Slack and Google Meet have been a saviour in offering great flexibility in conducting business anytime, anywhere.
● eCommerce/MCommerce – Boosting Sales
Today clients can place their orders online and B2B businesses can build brand loyalty just like that. Especially ever since the pandemic, many have converted their business from merely a roadside stall to a B2C eCommerce venture overnight.
This helped them stay afloat and expand their business by giving them a wider outreach capability to advertise and market their products.
By comparing and integrating all these factors, you can boost your digital business outcomes in future.
Closing Thoughts
Needless to say, digital transformation gives tangible advantages to startups over established market leaders. It becomes significant for budding businesses to consider digitalization to stay competitive today and in the years to come.
Moreover, since surpassing the customer's expectations takes the centre stage of any startup, businesses need to empower their workforce and practice adaptation and innovation of new technologies to meet the high expectations of the customers.
If you have an idea that offers a product or service that no one has already offered before, we can help you turn it into a foolproof model. Get in touch with us @Appventurez to avail world-class web and app development services and digitally transform your core business processes.
If you are interested in US news, about Ronaldo, and Senators of different countries. Please visit the Matino News by clicking it.