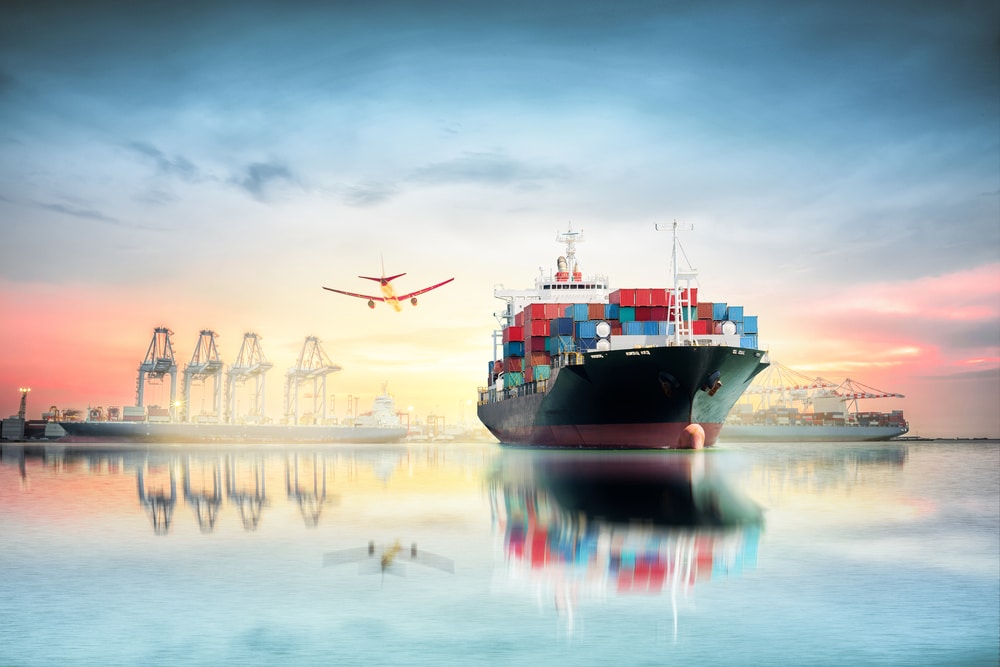 Of all the freight forwarding services, project cargo is by far the most challenging.
It's a complex transportation process with unusual characteristics and requirements, and can only be done by experienced experts in providing project cargo services. UK-based businesses looking to organize project cargo should know what this process entails.
Understanding the intricacies will help you choose your freight forwarding partner. In this article, we'll tell you everything you should know about how to successfully transport project cargo.
What Is Project Cargo Logistics?
The term "project cargo" might seem somewhat intimidating. But there's a reason why it stands out from the other types of freight forwarding.
It's called project because that's precisely what it is. Shipping high-volume or high-price freight across the world is no small feat. When international transport is involved, then things are even more complicated.
Transport Project cargo forwarders manage all the logistics and use their knowledge and connections to deliver cargo to its destination safely.
Types of Project Cargo
Project cargo is different from standard shipping primarily because it's only used in specific industries. Engineering, construction, mining, and wind power are areas where project cargo services are necessary.
A company in one of these industries might need to organise project cargo to transport reactors, heaters, turbines, generators, satellites, production platforms, and even oil rig components. Another crucial aspect of project cargo is time.
Most of the items being transported require a particular delivery date. Often, it's an emergency situation, where a single bulky item needs to arrive at an exact time and place.
Project cargo is essential for maintaining national and international infrastructure. That is why overseeing this process is vital and why it's one of the most demanding categories of the entire shipping industry.
So, How Does It Work?
It's imperative to understand that moving project cargo is only the final step in a typically long process. Before a wind turbine or pieces of an aircraft are physically relocated, experts often spend weeks and months going over all the procedural details.
Keep in mind that, even though all shipments are insured, damaging these items can cause many problems. The same applies when it comes to transporting dangerous or toxic cargo, which requires special attention.
Let's look at project cargo logistics step-by-step.
The Pre-Planning
With project cargo, the pre-planning comes first. If done correctly, this is the most detailed step which can minimise any complications in the later stages of the process.
For a freight forwarding company, a good reputation is everything. That's why it's better to spend extra time and resources pre-planning and planning than having to go into damage limitation mode.
This stage of the project cargo process also involves clear and frequent communication between forwarding agents and their clients.
Contingency Planning
Hoping that plan A will work without a hitch is great but not always realistic for project cargo. Even with immaculate planning, a professional forwarding agent will not start transporting the cargo without a plan B and C down on paper.
They have to examine alternative routes, monitor changes in the weather, and learn about schedule changes at seaports and airports before anyone else.
Also, while no one can foresee unexpected events, with experience, project cargo experts create solutions from every situation, no matter how complex it might be.
Budgeting
Project cargo services are certainly not cheap. However, the prices will vastly differ depending on the magnitude of the project. A professional freight forwarder will always be upfront about the cost with their client and provide an honest appraisal of the expenses.
You have to keep in mind that having a budget is crucial because it covers all the destination fees, warehouse fees, and everything else in between.
The budget for project cargo is not always easy to estimate, but forwarders have an obligation to negotiate the most economical project cargo services. UK-based companies requiring project cargo services should be wary of too low or too inflated prices.
Making Project Cargo Easy
Transporting project cargo is never as straightforward as most people hope. But it doesn't have to be unnecessarily difficult either. It's not about doing every little step perfectly but adapting to every new situation effortlessly.
Freight forwarders offering project cargo services should be transparent with their clients and always tell them exactly what they can and cannot do.
For experienced and professional project cargo services, call GenX Freight and let us brainstorm the solution for you.
For more articles visit this website